Explore Our Oil Stove Brands
---
The Kuma model Arctic (see image below) is the latest addition to the Kuma Oil Stove line. More of a utility heater, the Arctic is small and light in design, but big on heat and efficiency. Kuma's most efficient oil stove at over 82 percent efficient, the Arctic uses less fuel and puts out more heat.
Our Kuma lines of oil drip stoves offer a highly efficient non-electric source of heat. These stoves are ideal for people living off of the power grid, or for those who would benefit from a dependable source of back up heat.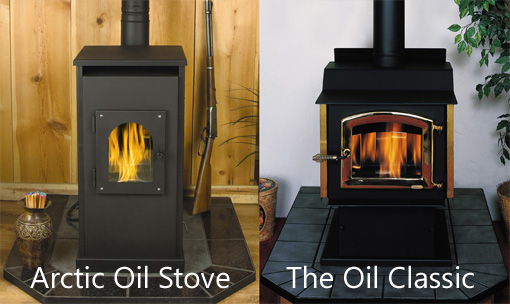 ---
THE TRADITIONAL HEAT
Crafted by a European leader in home heating technology, the family of cast iron stoves from Nestor Martin is the result of
 

uncompromising engineering and over 150 years of experience.
Our ancestral tradition as cast iron founders has always been coupled with a spirit of technological innovation
Nestor Martin stoves guarantee a perfect combustion at any time, thanks to a sophisticated combustion system.
---